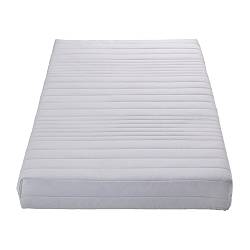 The Sultan Forestad Slatted bed's Top layer of memory foam molds to your body relieving pressure extremely effectively. With 73 % cotton, 27 % polyester, the Sultan Forestad Slatted bed base is required when used in a bed frame. Compressed mattresses regain their original shape after 3-4 nights of usage. The bed can be cleaned with upholstery shampoo.
Via : http://www.ikea.com/us/en/catalog/product/
Check out other interesting tags at BedZine:
BED News
See more Categories at BedZine:
BED News
.
Other News You Might Be Interested In...