If you are a wordsmith and cannot resist showing off your skills in the bedroom (not that kind of skills), then Scrabble Pillows are ideal for you. This takes Pillow Talk to the whole new level.
Scrabble pillows are quite a popular part of home décor. They aren't only interesting accessory, but they can complement any daybed, sofa, or couch.
However, what if you could make a scrabble pillow, instead of buying one? If you and your family enjoy playing this game, then having pillows to match your home décor will not only improve the look of your living room, but also boost your mood.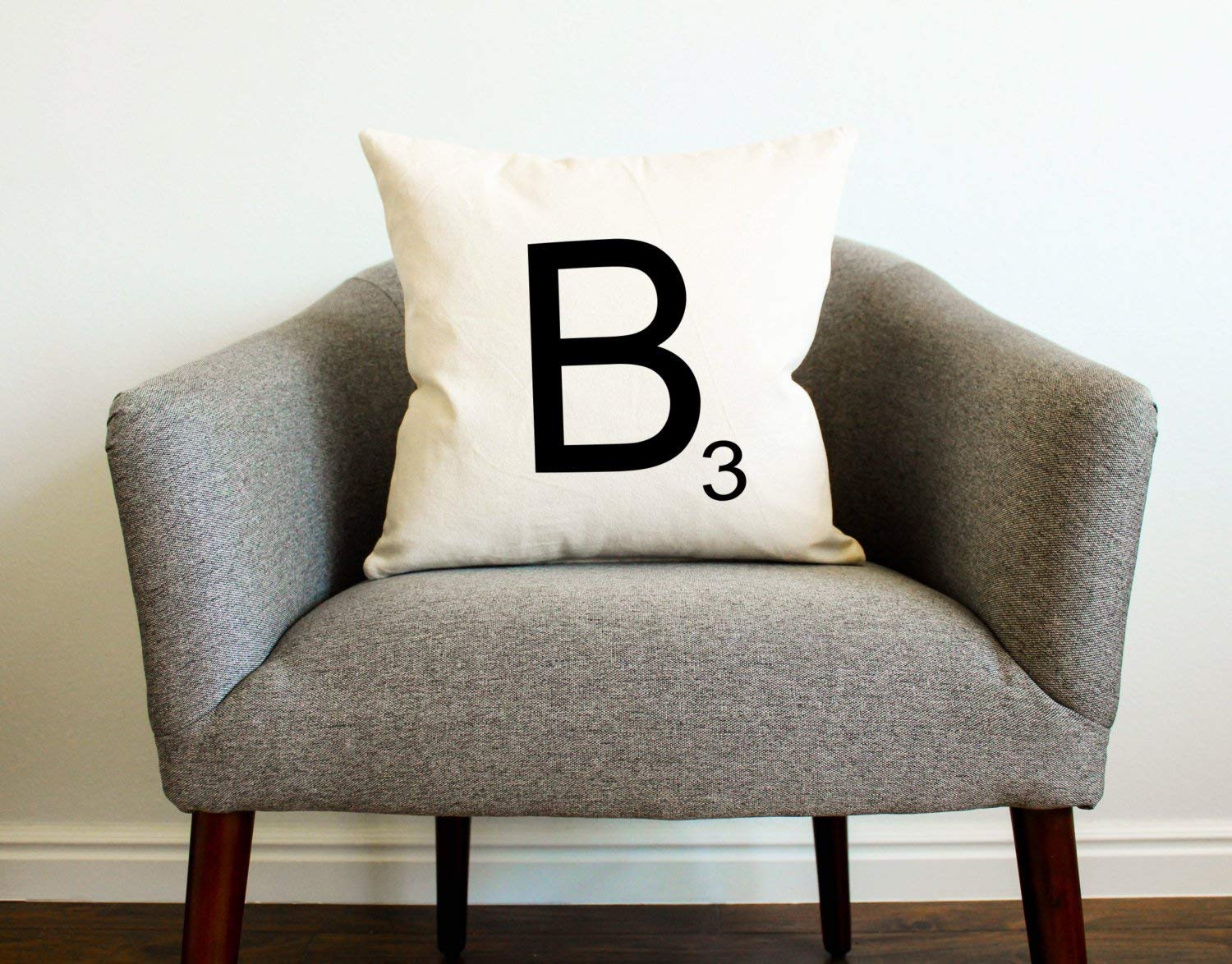 But, you don't have to spend tons of money to have these types of cushions. I am happy to share with you some ideas which can help you make beautiful scrabble pillows. And, the best of all, this project doesn't require that much time, effort, nor money.
Now, let's make beautiful pillows!
Material
Pillowcase – one per letter in your word
Contact paper
Home printer
Scotch tape
Exacto knife
Black fabric paint
Paintbrush
The process of making a scrabble pillow
You can start this project by laying out numbers and letters in Adobe Illustrator. For this purpose, you can use font Arial Narrow Bold, and for any 15×15" pillow, you can choose letters in 700pt, while smaller numbers in 365pt. Once you set up everything, print the letters using your home printer.
If you don't have one, then you can find a specialized store, which does this type of work. Once you have the letters printed, then overlay the contact paper to cut them out. You can tape the contact paper and letters to facilitate the cutting process.
Make sure to do this on sunlight, to improve visibility, and avoid making mistakes. Now it's the time to use an Exacto knife and carefully cut each letter or number. However, make sure that the side you plan to peel off is facing down; otherwise, your letters and numbers will be backward.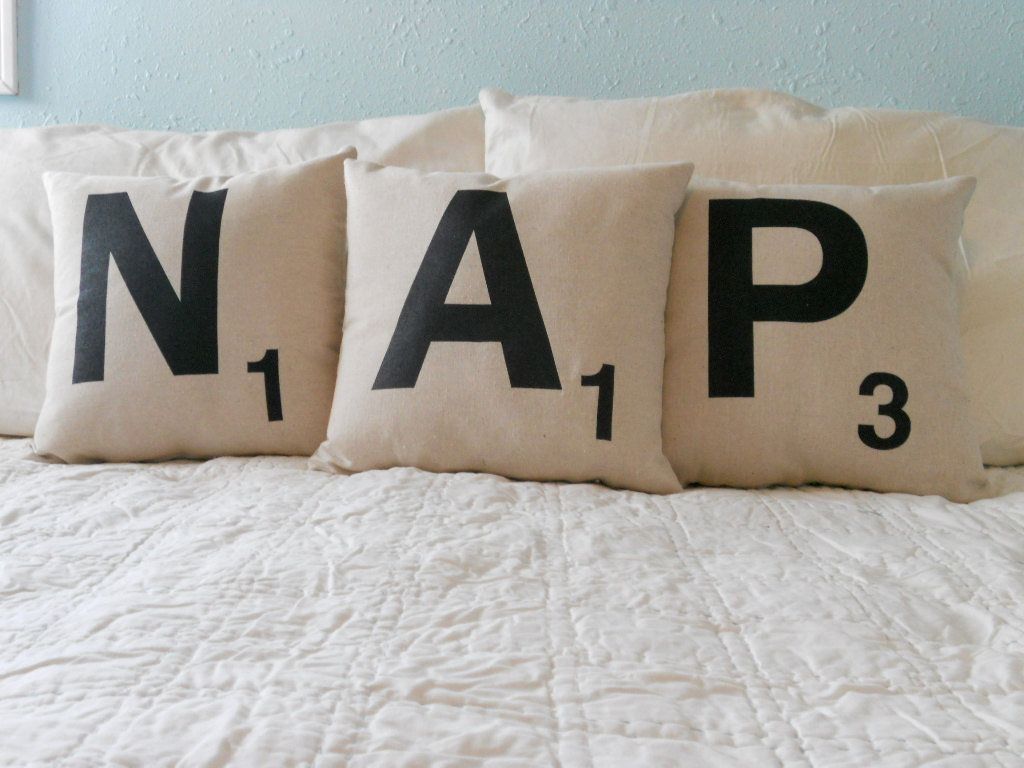 Moreover, place the template on your pillow cover to determine proper alignment. The final stage is to paint the pattern. You could put a piece of cardboard inside the pillow so that paint doesn't go through the other side and then fill in the open space, using a paintbrush and fabric paint.
If you want to achieve clean edges, then start on the outside of the contact paper and start coloring towards the open area. Once the paint is dried, you can put the pillow into the case, and you have successfully made a scrabble pillow cover.
This type of method can help you create any kind of lettering or images. On the other hand, when using the scrabble type idea, your options are endless. For example, you could create your child's name or just spell nap, love, or home. It is quick, easy, and you will be quite satisfied with the final result. Now, let's get into it and make the most beautiful scrabble pillows.